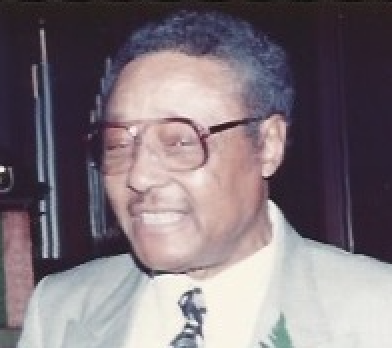 Obituary of James D. Wolfe
James D. Wolfe, 92, a resident of Edison with his roots in Perth Amboy, passed peacefully on Saturday November 23, 2019. He was a graduate of Perth Amboy High School's class of 1944. He finished his military service as an occupation soldier in the Hawaiian Islands and Japan in1948 then four years later joined the New Jersey Turnpike Authority where he remained for 33 years. After beginning his career there as a toll collector, he retired in 1985 as an Assistant Section Chief.
James was involved in sports, particularly track and field, for over 40 years and was a constant presence as an official at track and cross country events around the Tri-State area. He was a member and a past president of the N.J. Track and Field Association as well as a Charter Member of the Athletics Congress of the U.S.A.

James is predeceased by his first wife, Ruby J. Wolfe, nee Miller of Edison with roots as well in Perth Amboy, brother Robert S. Carter, Perth Amboy, Irving Carter, Montebello, California and step-son William Ralph Birt of Baltimore.

He was a joyous man who met everyone with a smile and leaves behind his current wife of 26 years, Helen Birt-Wolfe, son Royce D. Wolfe and his wife Donna Harris Wolfe of Charlotte, NC, step-daughter Dr. Adriane R. Birt of New York City, daughter-in-law Barbara Birt of Baltimore and grandchildren, Danielle, Zachary, Taylor, Ralph and Rodgers as well as a host of nieces, nephews, and friends.
A private memorial celebration of James' life is being planned for family and friends. In remembrance of James and his commitment to track and field, consider supporting USA Track & Field, New Jersey, 150 River Road, Suite N-3 Montville, NJ 07045, with a contribution in his name.

Share Your Memory of
James