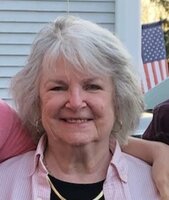 Betty "Betty" Platten
Middlesex, NJ – Elizabeth Platten, 79, passed away on Tuesday, August 9, 2022 at Robert Wood Johnson University Hospital at Somerset in Somerville. Born in Somerville to the late Donald and Grace (O'Boyle) Dobbie, Betty has been a lifelong resident of the borough.
She retired from AT&T where she worked as a secretary. Betty was a longtime member of Our Lady of Mount Virgin Church and was extremely active within the community. She was a longtime liason for the Middlesex Fire Department and was a member of the Borough Council. She served on numerous committees throughout her life, including the Victor Crowell Park Committee.
Betty had a deep love for the Borough of Middlesex and enjoyed spending time with everyone, especially her family and grandchildren.
Betty is predeceased by her husband Albert J. Platten, Sr. and her daughters; Pamela Platten and Lisa M. Platten-Mennella. She leaves behind her two loving sons; Alfred J. Platten Jr. and his wife Julie and Brian Platten, all of Middlesex. She will be missed by her grandchildren; Anthony, Trinity, Tyler, Alfred III and Jacob as well as Uncle Pete.
A gathering celebrating Betty's life will be held on Saturday, August 20, 2022 from 3:00pm-7:00pm at Middlesex Funeral Home, 528 Bound Brook Road, Middlesex, NJ 08846. A concluding prayer service will begin at 6:45 and burial at Resurrection Burial Park in Piscataway will be held privately.
In lieu of flowers, memorial donations may be made in Betty's name to the Middlesex Police Department.